NEW VENUE: Buxton Community School
Revised Routes
The John "TOMMO" Thompson Memorial Ride has been combined with the Buxton Spa sportive for 2015. Run in memory of one of our regular event competitors John 'Tommo' Thompson.
After the success of the inaugural Buxton Spa last summer the event is back once again for 2015.
The Buxton Spa explores the south western fringes of the Peak National Park and visits the three counties of Derbyshire, Cheshire and Staffordshire.
Starting from the historic Roman Spa town of Buxton, the long route of 135km (~3000m of climb) initially heads up the Cat 3 Long Hill and into the Cheshire lanes then heads southwards across the moors towards Rudyard Lake before riding some superb minor roads and lanes to the east of Stoke-on-Trent; after an ascent of the Cat 1 Star Bank at Oakamoor (well known by Tour of Britain riders) there is plenty of challenging high level Staffordshire moorlands still to go at before a nice, easy descent back to the finish at Buxton.
The medium route (90km/~2200m ascent) and the short route (65km/1400m) are shortened versions of the long route. For full route details see the ridewithgps links below.
For lots of information about what Buxton has to offer including entertainment, accommodation, shopping etc see Visit Buxton
2014 Rider Times – Buxton Spa 2014 Rider Times PDF – Buxton Spa 2014 Rider Times Excel
Read our comprehensive pre-event road book – includes a full in-depth preview of the route and all the climbs
Event Summary
2015 John "Tommo" Thompson Ride
South West Peak District
Beat the Bonk feed-stations
Start Location
Buxton Community School
College Road
Buxton Derbyshire SK17 9EA  
Registration
Registration opens at 7:30am
Start time between 8:00am – 9:30am
We advise all riders to start before 9:00am to ensure they reach the cut off times!!
Finish closes at 5:00pm
Registration process
At registration you will have to sign on, where you will be provided with a SPORTident Card 'dibber' (a small plastic tag about 2″ long with a timing chip in it) and a detailed route map. The detailed route map will include positions of feed-stations/control-points, public toilets and route split points. This is your own personal guide to the route, the route will be clearly marked but if you are ever unsure of where you are please refer to your map. Please keep your map with you for the duration of the event.
Facilities
Covered HQ
Toilets/ changing facilities
Post event hot drinks & snacks
SPORTident Event Timing
Instant post event timing
Ultra reliable
Weather proof
135km / 84 miles

~3000m / 9842ft of ascent

2 Feed stations

11 Categorised Climbs – including Long Hill, Star Bank, Elkstone, Axe Edge
Online Entry £27.50
90km / 56 miles

~2200m / 7218ft of ascent

2 Feed stations

9 Categorised Climbs – including Long Hill, Thorncliffe, Elkstone Axe Edge
Online Entry £22.50
65km / 35 miles

1400m / 4593ft of ascent

1 Feed station

5 Categorised Climbs – including Long Hill, Goyt Valley, Axe Edge
Online Entry £20.00
Buxton Spa Road Book
Men
GOLD – Sub 6hr 00 SILVER – Sub 7hr 30 BRONZE – 7hr 30+
Women
GOLD – Sub 6hr 45 SILVER – Sub 8hr 15 BRONZE – 8hr 15+
Men
GOLD – Sub 4hr 30 SILVER – Sub 5hr 30 BRONZE – 5hr 30+
Women
GOLD – Sub 5hr 00 SILVER – Sub 6hr 00 BRONZE – 6hr 00+
Men
GOLD – Sub 3hr 20 SILVER – Sub 3hr 50 BRONZE – 3hr 50+
Women
GOLD – Sub 3hr 45 SILVER – Sub 4hr 15 BRONZE – 4hr 15+
All finishers will receive a GOLD, SILVER or BRONZE finishing certificate. We also believe women should have separate timing awards to make gold certificates more achievable.
Long
GOLD – 5hr 34 SILVER – 6hr 01 BRONZE – 7hr 31
Medium
GOLD – 3hr 47 SILVER – 4hr 19 BRONZE – 5hr 31
Short
GOLD – 2hr 35 SILVER – 3hr 14 BRONZE – 3hr 36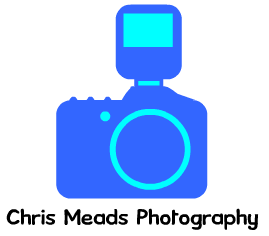 Chris Meads Photography will be on hand to capture you hard efforts.
Dark & White Cycling Newsletter
Keep bang up to date with all our events with our sportive newsletter.
All entrants will be automatically added to the list. You can easily remove yourself from the list by hitting the unsubscribe link at the bottom of the email.