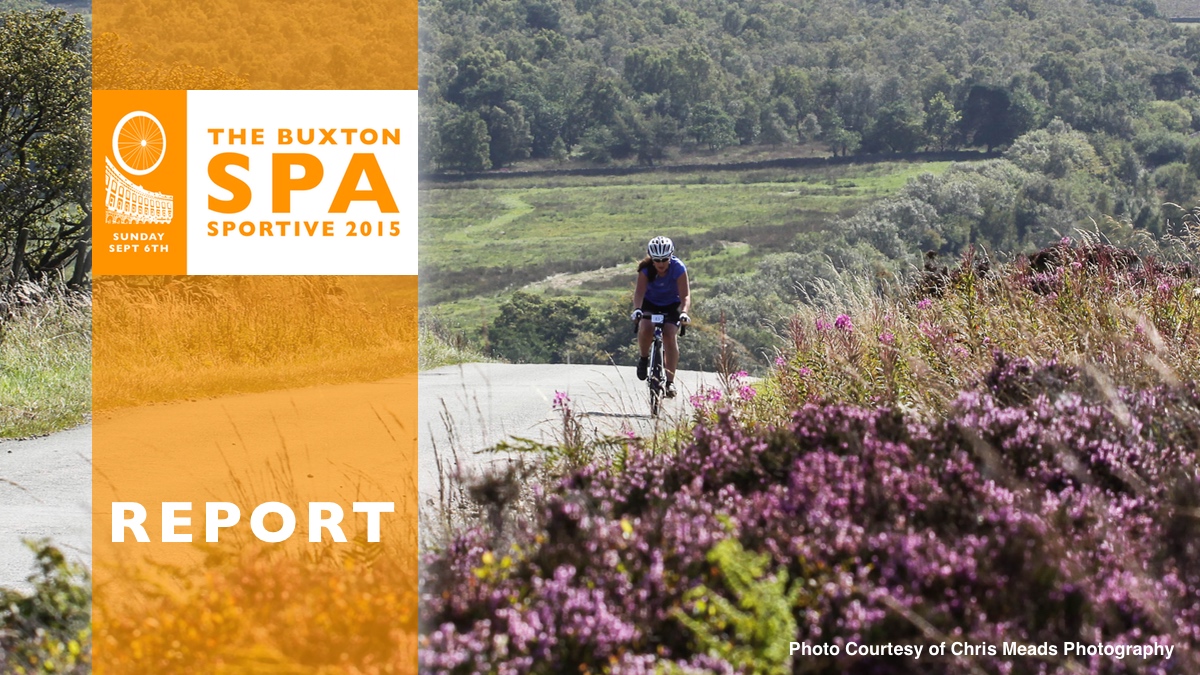 The Buxton Spa Sportive – Sunday 6th September
Riding conditions were absolutely perfect for the 2nd Buxton Spa sportive and a good turn out of riders enjoyed sunshine, clear skies, dry roads and a light wind. Those finishing later however, did have to battle the increasing headwind up the final two climbs of the day (Morridge and Axe Edge) which wasn't too popular!
Despite having had to make dramatic changes to the original route, the revised figure of eight route was well received even if a few riders were a little concerned that they had gone wrong, having ascended The Dale twice and arriving at the Warslow feed-station for a second time. The delight on their faces when we reassured them that they were meant to be there was almost as prominent as when riders bit into a slice of the superb Tipple Tails Total Fruit Cake (buy your own through Beat the Bonk)
Having endured a rotten year in terms of weather for our 2015 sportives to date, it was brilliant that this time the riders got to enjoy the Peak District and the Staffordshire Moorlands at their very best.
Let us know what you thought via Facebook and Twitter #BuxtonSpaSportive
For all the riders times see here – Buxton Rider Times
Click here to view/purchase some of the superb Chris Meads event photos (decent weather always helps!)
Please join us for our final sportive of the year, the Matlock Top Ten on Saturday 24th October (see below for more information).
For those that enjoy MTB'ing our annual Winter TQ/MBO Series begins on Sunday 4th October, suitable for all abilities so long as you can read a map!
If any of you are runners you might want to check out our Peak District Trail Running events with a choice of 15km or 5km routes. The next round is this weekend at Carsington Water.
Don't forget that the Tour of Britain passes through the Peak District this Friday, including the Hope Valley, Hathersage, Bakewell, Chatsworth, Matlock and Carsington – see here for all the details and the route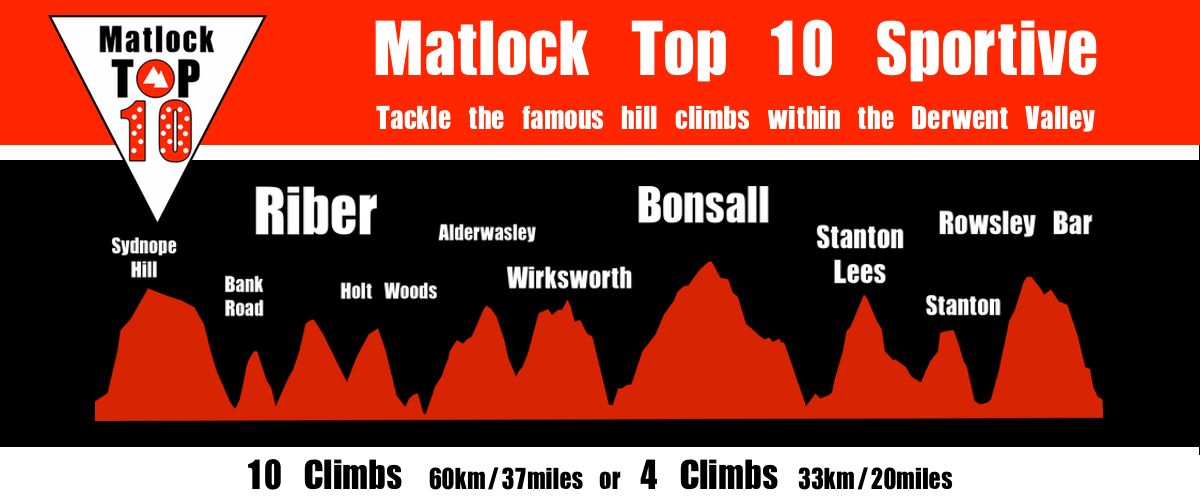 Matlock Top 10
Darley Dale, Saturday October 24th
The original short & tough sportive; tackle the famous hill climbs around Matlock and the surrounding area. This 60km/37 mile route packs quite a punch, don't be fooled into thinking it will be an easy morning's ride! With virtually the same amount of climbing and distance as the Battle of Bradfield, we are intrigued as to which you think is hardest.
For those looking for an easier ride, take part in the Matlock Top 4 33km/20 miles and as the name suggests, 4 climbs.
Entries are available via British Cycling