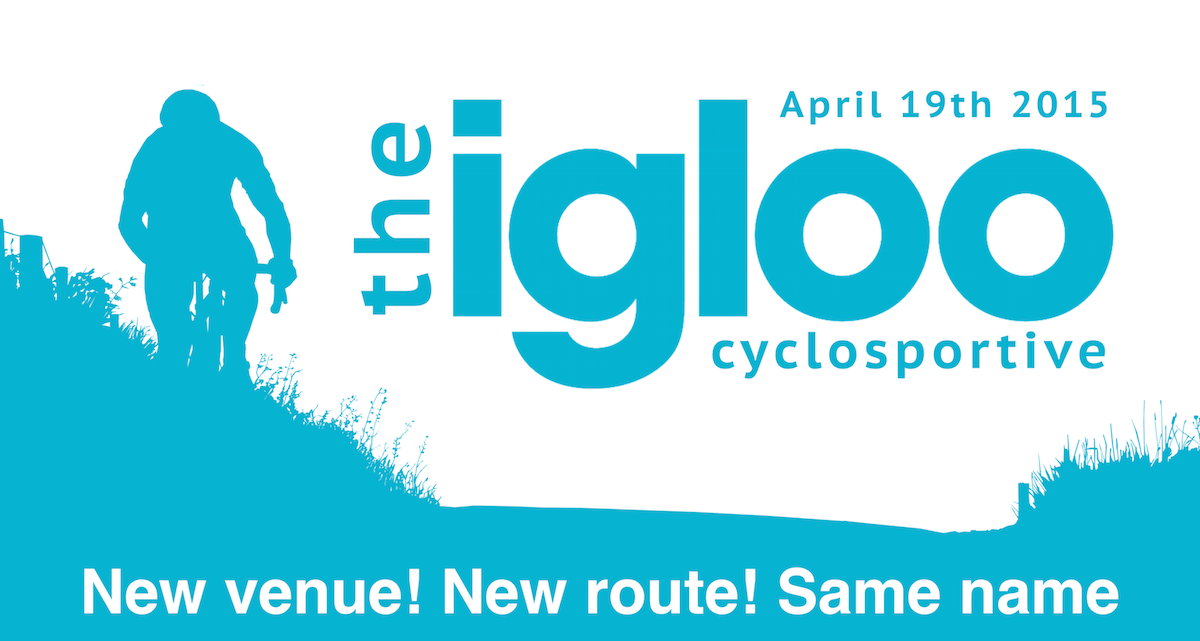 Igloo Sportive Preview
Holymoorside, Chesterfield | Sunday 19/4/15
The Igloo Sportive is back for a 3rd year with a new start venue and a completely new route: it is set to provide a fresh road biking challenge in and around the Eastern Peak District. Both routes offer a similar distance and elevation change to last year's routes but that is where the similarities end.
The new 131km long route (with a total of 2666m of climb) includes some real classic climbs of the East Peak: Curbar Gap, Totley Moor via Horsleygate, Sir William Hill and Beeley Moor to name just 4 of 10 en route ascents. The shorter 67km (but no less interesting!) route has 1380m of climb and is basically the Southern loop of the longer ride.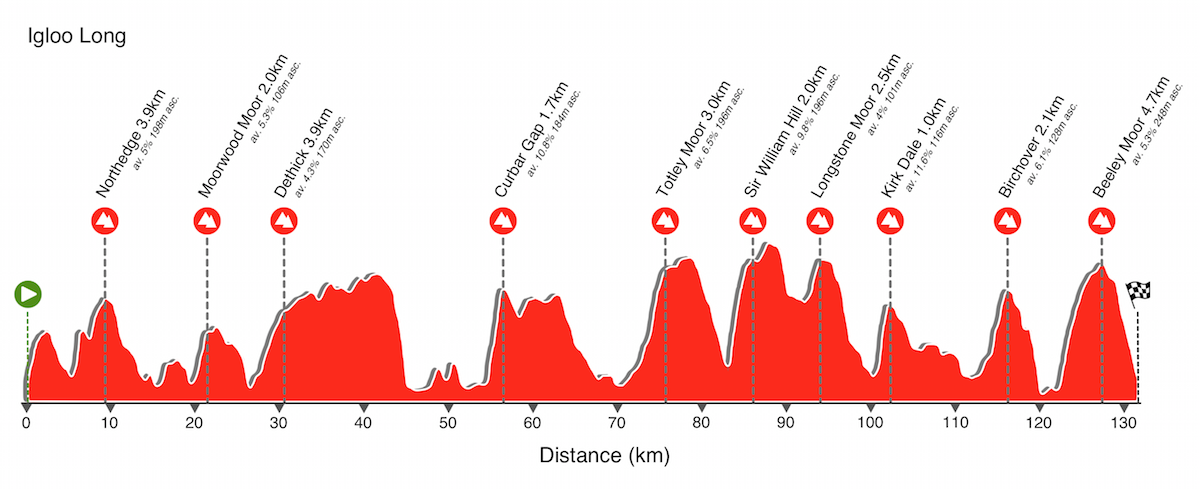 Starting out from the quaint village of Holymoorside near Chesterfield, both routes head South over the climb of Northedge near Alton before descending down to Ogston Reservoir. From there it is on to Crich, passing through the villages of Brackenfield and Wessington on the way. Riders now head North via Holloway and Lea and begin the long ascent of Dethick, skirting Matlock as they climb. In the woods above Darley Dale the routes split. The shorter route descends West into Darley Dale before climbing up to Winster.
Now fully warmed up, the riders of the long route have the testing anti-clockwise Northern loop to contend with. Heading "trans-peak" in the direction of Sheffield, they pass through Chatsworth Park, Baslow and up and over the superb 20% climb of Curbar Gap. It is then on to Cutthorpe followed by a pretty rolling valley road through Barlow and Millthope, which provides a brief respite before the back-to-back climbs of Totley Moor and the notorious Sir William Hill. The panoramic views from the ridge at Bretton above Eyam will go some way to repay the efforts exerted on Sir William Hill's steep gradients. Now 90km in, riders head South through Foolow up and over Longstone Moor – look out for yet more expansive vistas. A long descent will bring the riders down to the honey pot village of Ashford in the Water. The short but extremely steep ascent of Kirk Dale will get the legs going again and from the top the riders will be pleased to have less than 30km to go!
At the bottom of the climb of Birchover the two routes rejoin for the final leg of the journey. Be sure to take in the spectacular views from Stanton Moor before it is on to the final climb of Beeley Moor that is not to be missed. From the top it is all downhill to the finish.
For an in-depth preview of the event including details of all the climbs, make sure you read the Igloo Road Book. Click here for the Igloo Road Book
On the day expect:
A clearly signed/arrowed route
Beat the Bonk feed-stations providing a selection of the best sports nutrition along with usual juice, biscuits and bananas
En-route climb information boards
Colour route map including emergency numbers
SPORTident chip timing for an instant post-event time
Refreshments at the finish
Event Photographer: Cycle Sport Photos
Finishing certificates: Male/female gold, silver and bronze awards based on your finishing time
Online Entry Enter online via British Cycling