Three Counties MTB Marathon –
EVENT CANCELLED
Sunday 18th November 2018 | Harpur Hill, Buxton
The Harpur Hill sports centre, event venue for the 3 Counties mtb event, has unfortunately been closed by Derby University at very short notice and we have been unable to final a suitable alternative venue.
Consequently it is with great regret that we have had to cancel this years event and ALL ENTRANTS to this point will be provided with a FULL REFUND to their card account in the next few days via Si Entries.
We apologise for any inconvenience caused.
A challenging mountain biking marathon event starting & finishing in Buxton traversing the three counties of Derbyshire, Staffordshire & Cheshire with a choice of two courses: a 63.7 km long route with 1728 m of climbing or a 42.7 km shorter route with 1225 m ascent. The biking terrain is predominantly high level/remote/moorland riding on a variety of tracks and trails with under tyre conditions ranging from easy/smooth to steep/rocky/challenging all in amongst quiet and scenic Peak District/Staffordshire Moorlands countryside – do not expect to see many other people out and about in this area in November!
Both routes promise some epic Peak District mountain bike riding via a mixture of designated rights of way linked together with short sections of road/lane in between. Please click here to see the 2018 full colour/detailed route map
The routes will be partially signed (particularly in 'key' places) using highly visible yellow & blue arrows but overall riders will need to self navigate using the course arrows in conjunction with the marked up and the full colour OS 1:50000 route map provided at registration. The use of GPS devices is allowed. GPX files of the final route will be made available to all pre-entrants approx a week before the event.
There will be a marshalled control/feed station on each course.
SPORTident electronic timing will be used and you will need to punch control points on your ride to register that you have completed the fixed route in full. Control point sites will be marked on your route map and identified on the ground by bright coloured tape on an obvious feature to which a timing box will be attached. "Dib" in the timing boxes at the start, finish, all controls visited and the download box at the end. You must use a SPORTident dibber to take part in this event, you may use your own dibber if you have one (please fill in its number when prompted when you enter) alternatively we will rent you one automatically.
Start Location
Harpur Hill Sports Centre (Team Derby Fitness Buxton)
Trenchard Drive,
Buxton,
Derbyshire,
SK17 9JY
Registration
Registration opens at 7:30am
Start time between 8:00am – 9:30am
We advise all riders to start before 9:00am to ensure they reach the cut off time!!
Finish closes at 3:00pm
Cut off time 12:15pm
Registration process
At registration you will have to sign on, where you will be provided with a SPORTident 'dibber' (a small plastic tag about 2″ long with a timing chip in it which goes round your wrist) and a bagged colour OS route map. The detailed route map will include positions of any feed-stations, control points, public toilets and route split points as well as emergency numbers in case of problems. This is your own personal guide to the route. Please keep your map with you for the duration of the event.
Equipment
Roadworthy MTB/CX bike
Hard shell helmets conforming to CE standards EN1078 (not caving, climbing or canoeing types)
Watch (Mobile phone is adequate)
First Aid Kit
Fully Waterproof Jacket
Full body cover, legs, gloves etc
Appropriate MTB shoes (no canvas trainers)
A fully charged mobile
Entry Fees
Solo 63 km £20
Solo 43 km £15
Team (pair) 63 km Route £38
Team (pair) 43 km Route £28
Si Dibber Hire £2.50 per person
Rapid Registration
If you have pre-entered and have your own dibber just turn up, check your dibber and BMBO numbers and sign in. No need to queue! No need to stand about. Get up later!
Facilities
Covered HQ
Toilets/Showers
Post event hot drinks & snacks
SPORTident Event Timing
Instant post event timing
Ultra reliable
Weather proof
Distance: 63.7 km/ 38.9 miles
Climb: 1728 m/ 5669 ft ascent
Feed-stations: 1
Short – Solo £15/Pair £28
Distance: 42.7km/ 26.5 miles
Climb: 1225 m/ 4019 ft ascent
Feed-stations: 1
**You must be a BMBO Member and have an "MTB" number before you go through the entry process (it is free) – see the panel below and click the link**
Men
GOLD – Sub 4hrs 15 SILVER – Sub 5hrs 00 BRONZE – 5hrs 00+
Women
GOLD – Sub 4hrs 45 SILVER – Sub 5hrs 30 BRONZE – 5hrs 30+
Men
GOLD – Sub 3hrs 15 SILVER – Sub 4hrs 00 BRONZE – 4hrs 00+
Women
GOLD – Sub 3hrs 45 SILVER – Sub 4hrs 30 BRONZE – 4hrs 30+
All finishers will receive a GOLD, SILVER or BRONZE finishing certificate. We also believe women should have separate timing awards to make gold certificates more achievable.
Event Photography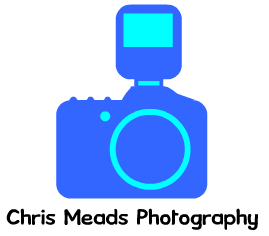 Chris Meads Photography will be on hand to capture you hard efforts.
Dark & White Cycling Newsletter
Keep bang up to date with all our events by signing up to our Dark & White Events newsletter.