Battle of Bradfield
Sunday 22nd March 2020
Battle of Bradfield (B.O.B) Sportive
A challenging short and tough cyclosportive through the rugged terrain north west of Sheffield. Not one for the faint hearted or for those that like flat roads we promise back to back tough 20% gradient climbs throughout the 63 km route with a total of 1736m of ascent including the classic climbs of Oughtibridge (Jaw Bone), Midhopestones and Bradfield.
Scroll down for all the details and online entries open on 1st October and close on the 15th March 2020 (maximum of 275 entrants).
Short and tough
20% Climbs
63km
Bronze, Silver, Gold awards
Feed-station
Road Book – Released Dec 2019
Start Location
Lomas Hall Church St Stannington Sheffield S6 6DB
Parking
All parking is on the streets around Stannington. There is a small car park here. Please park sensibly i.e. don't block any residence drives.
We highly recommend car sharing wherever possible!
Facilities
Covered HQ
Toilets/ changing facilities
Post event hot drinks & snacks
Registration
Registration opens at 7:30 am
Registration process
At registration you will have to sign on, where you will be provided with a SPORTident Card 'dibber' (a small plastic tag about 2″ long with a timing chip in it) and a detailed route map. The detailed route map will include positions of feed-stations/control-points, public toilets and route split points. This is your own personal guide to the route, the route will be clearly marked but if you are ever unsure of where you are please refer to your map. Please keep your map with you for the duration of the event.
Start Times – Choose you start time when entering
There will be group starts of a maximum of 35 riders every 10 minutes – choose your allocated start time when entering.
Staggered group starts 7:50 am – 9:20 am
Rider briefing
Before each start there will be a short 2 min briefing about the event. This will ensure you are fully aware of everything before you start and should ensure your ride goes nice and smoothly!
Finish closes at 1:30pm prompt!
SPORTident Event Timing
Instant post event timing
Ultra reliable
Weather proof
Timing Chips/Dibbers MUST be returned to the registration desk after you have been through the finish, if you don't (a) you will not be classed as a finisher and (b) you will be invoiced for the cost of the dibber (approx £30).
Entry Fees
Early bird entry before January 1st 2020
Standard entry after January 1st 2020
Entry Limit: 275 competitors
Entries close on the 14th March or when the entry limit is reached
Late/on the day entry is subject to availability and costs additional £3
Stomping Ground Coffee
Distance: 63.5 km/ 39.5 miles
Climbs: 10 (1718m/5,636 ft ascent)
Loxley, Jawbone, Greenmoor, Midhopestones, Broomhead Moor, Canyards Wood, Edge Mount, Gibraltar Rocks, Bradfield, Dungworth
Feed-stations: 1
Men
GOLD – Sub 3hr 05 SILVER – Sub 3hr 30 BRONZE – 3hr 30+
Women
GOLD – Sub 3hr 40 SILVER – Sub 4hr 05 BRONZE – 4hr 05+
All finishers will receive a GOLD, SILVER or BRONZE finishing certificate. We also believe women should have separate timing awards to make gold certificates more achievable.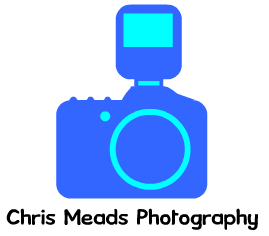 Chris Meads Photography will be on hand to capture you hard efforts.
Dark & White Cycling Newsletter
Keep bang up to date with all our events by signing up to our Dark & White Events newsletter.