Igloo Sportive | April 22nd 2018
The 6th annual Igloo sportive will take place on the 22nd of April from the beautiful village of Ashover situated midway between Chesterfield and Matlock. The 2018 route will continue with the very popular routes used for the 2016 & 2017 editions, exploring the eastern fringes of the Peak District National Park. The long route will be approximately 83.1 km/51.6 miles with around 1710 m/ 5610ft of ascent and the short route 43.8 km/27.2 mile short route with around 960 m/ 3150 ft of climb.
The route initially heads north from Ashover towards Chesterfield then crosses Beeley Moor before a long southerly traverse via Matlock Moor and the Tour of Britain climb of Cromford Hill. After a feed station above Wirksworth the route continues south via Alport Heights and Shottle before passing through the village of Hazlewood with its rather nice houses; the route then heads back north towards Alderwasley. Crossing the A6 for the second time the road ascends again to historic Crich (National Tramway Museum) before returning to Ashover via Ogston Reservoir, keeping mainly to the high ground on quiet lanes.
The short route uses the same roads as the long route but cuts out the most northerly and southerly sections.
As with all D&W sportives our aim is to provide a route very high on quality (scenery, beautiful villages, quiet lanes) and low on busy/dangerous/noisy main roads.

Igloo Cycles, Chesterfield will as always be providing technical on-event support.
To read the provisional 2018 fully comprehensive event guide see here
83.1 km/51.6 miles or 43.8 km/27.2 miles
Bronze, Silver, Gold awards
Feed-station
Start Location
Ashover Sports Pavilion,
Milken Lane,
Ashover,
Chesterfield
Derbyshire
S45 0BA
Parking
There is small onsite car park, once full please park sensibly i.e. don't block any residence drives.
Please car sharing wherever possible!
Facilities
Covered HQ
Toilets/Showers/Changing facilities
Post event hot drinks & snacks
Registration
Registration opens at 7:30am
Start time
Long between 8:00am – 9:30am
Short between 8:30am – 9:30am
We advise all long route riders to start before 9:00am to ensure they reach the cut off time!!
Finish closes at 2:30pm
Registration process
At registration you will have to sign on, where you will be provided with a SPORTident Card 'dibber' (a small plastic tag about 2″ long with a timing chip in it) and a detailed route map. The detailed route map will include positions of feed-stations/control-points, public toilets and route split points. This is your own personal guide to the route, the route will be clearly marked but if you are ever unsure of where you are please refer to your map. Please keep your map with you for the duration of the event.
SPORTident Event Timing
Instant post event timing
Ultra reliable
Weather proof
Timing Chips/Dibbers MUST be returned to the registration desk after you have been through the finish, if you don't (a) you will not be classed as a finisher and (b) you will be invoiced for the cost of the dibber (approx £30).
Distance: 83.1 km/ 51.6 miles
Climbs: 8 (1710m/5,610 ft ascent)
The Hillside, Alton Hill, Loads Road, Cromford Hill, Alport Height, Hazelwood, Gorses, Crich
Feed-stations: 1
Distance: 43.8 km/ 27.2 miles
Climbs: 4 (962 m/3156 ft)
Butterley, Cromford Hill, Alport Height, Crich
Feed-stations: 1
All finishers will receive a GOLD, SILVER or BRONZE finishing certificate. We also believe women should have separate timing awards to make gold certificates more achievable.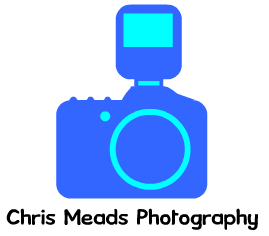 Chris Meads Photography will be on hand to capture you hard efforts.
Dark & White Cycling Newsletter
Keep bang up to date with all our events by signing up to our Dark & White Events newsletter.